Bullshark Diving - (November to February) - 1 Tank Dive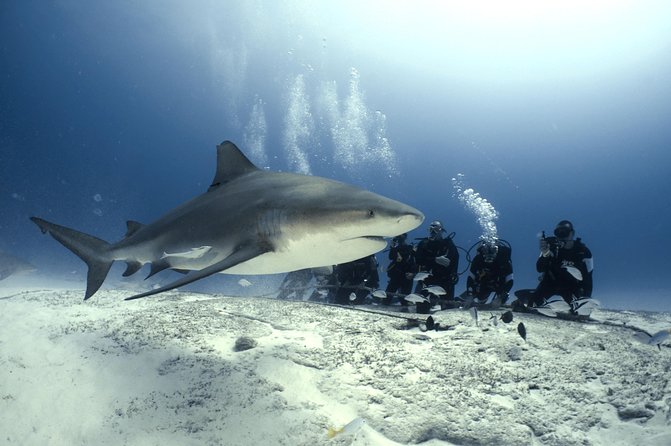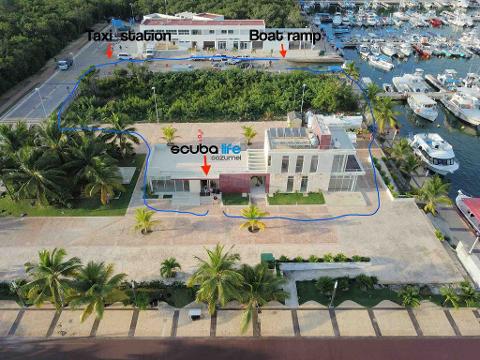 dan itibaren

USD
150,00 $
Süre: 3 Saat (Tahmini)
Lokasyon: Cozumel, Quintana Roo
Ürün kodu: P0WRWK
During the winter months, pregnant females visit the coast of Playa del Carmen.
- 5:30 am check-in, 6 am departure - 1 Tank dive in Playa del Carmen at Shark Point - approximately 45-minute boat ride.
- Gear rental is available on the "extras screen" as well as Nitrox which is MANDATORY.
- We recommend a 100cuft tank.
-THIS IS NON-FEEDING DIVE, ONLY SCENT-ATTACTION at a depth of 80 feet. Chum is brought to attract the sharks by smell.
- Park fees and taxes included. No hidden costs.
- Trip returns around 8:30 am in time for a regular morning 2 tank dive in The National Marine Park (Cozumel) *Not available for those traveling from the mainland, must be staying in Cozumel

- The trip departs from our shop in Marina Fonatur at 5:45 AM and returns at 8:30 AM, just in time for our morning trip in case you would like to join.
REQUISITE: TO HAVE DIVED WITH US AT LEAST ONCE ON OUR REGULAR TRIPS
Nitrox is mandatory. This experience is subject to availability and weather conditions.
WE DO EVERYTHING IN OUR HANDS, BUT SIGHTING IS NOT GUARANTEED. NO REFUNDS FOR NO SIGHTINGS
A deposit of 100 USD per person will be required at the checkout.

The remaining balance would be paid at our shop by cash or credit card with an added 5% for transaction fees.

It is required meeting at our shop at least 30 minutes prior to departure.

Even if your dives are booked, if we don't meet the minimum of divers or the weather conditions don't allow the trip we will need to cancel and refund your deposit.